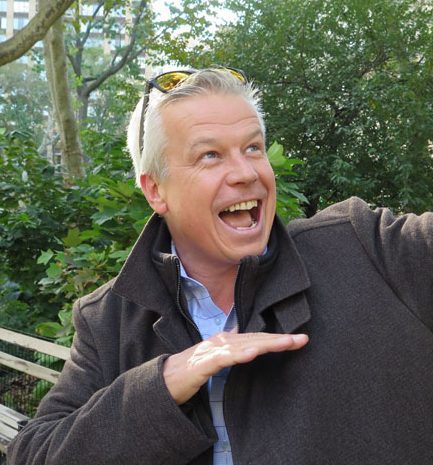 Richard Clarke
Director of Account Services
How do you create lift at Fifteen Degrees?
Always thinking. Rarely compromise. Work hard and really enjoy what I do. Love to see young talented professionals succeed. Love to see clients succeed even more.
How do you create lift outside of Fifteen Degrees?
Coaching my daughter in softball and vicariously wishing I were her. Playing tennis and having a backhand like Roger Federer. Actively involved in raising awareness of heart disease in young women through www.2BigHearts.org.
What brands have you created lift for?
Hankook Tire, Mobil Oil, HSBC, Purolator Filters, Hertz, Fed Ex DVX, Hennessey Industries, Continental Tires, Hino Diesel Trucks (Toyota), Marvel Oil, The Heart Institute, Northshore-LIJ, Staten Island University Hospital, Sanwa Bank BGK, Oppenheimer & Co., Security Pacific National Bank, New York Community Bank, Apple Bank for Savings, Dime Bank, Bank Asiana, Flushing Bank, Catholic Charities, Dermot
What's the short story on your life in advertising?
My father, George P. Clarke, started his own agency, Clarke Advertising, in 1965. He thrived in this business because he cared about each and every client's business as if it were his own. Then in 1995, he handed the reins of the company over to me. I do my best to follow in his footsteps, caring for our clients' businesses as much as they do. It's something I think about everyday, and it keeps me closely involved in every stage of all our clients' advertising, from strategic, to creative, to implementation and tracking.
I like to say that, as an agency, "We are the product of those we've helped succeed." And, over the course of my 27-year career those successes have included creating lift for some of the world's largest brands, like helping to transform Hankook Tire into one of the top tire companies nationwide. During that time I'm proud to have won numerous awards for direct marketing, broadcast and design in the financial, healthcare, and automotive industries.
I have a B.S from the State University of New York at Oswego and live in Weehawken, NJ with my wife Nanci and daughter, Nicole. I also recently succeeded, happily, in climbing to the top of Mt. Kilimanjaro.