Gazprom's New Website Centers on 3D Journey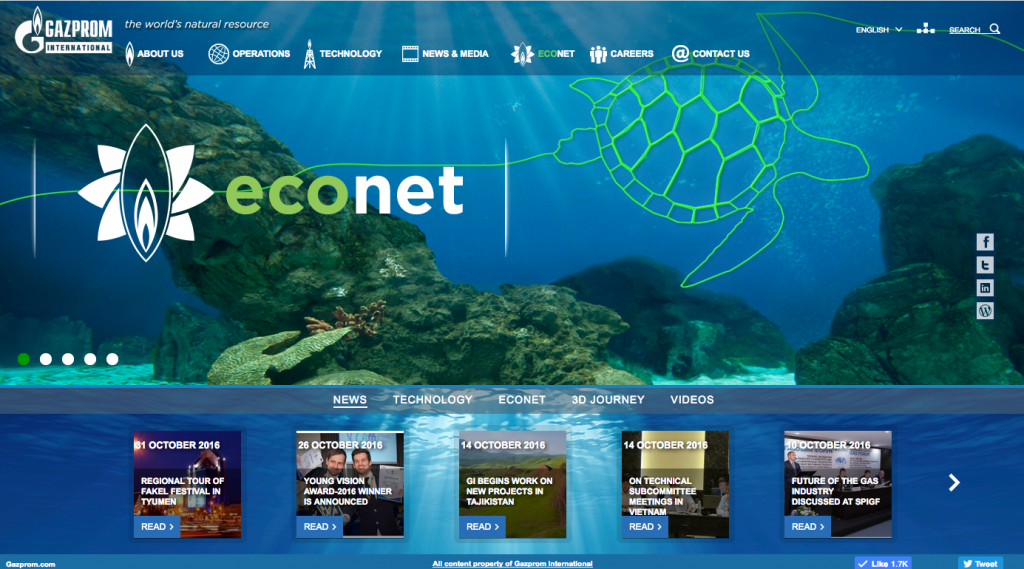 MOSCOW, RU [Tuesday, April 17, 2012] – Gazprom International, a wholly owned subsidiary of Gazprom, which specializes in prospecting, exploration and production of hydrocarbons overseas, has launched a new corporate website at www.gazprom-international.com.
The new website, conceived and created by Fifteen Degrees (a branding and digital ad firm based in NYC), invites visitors to learn more about all aspects of Gazprom International's enterprises abroad. Among the site's many highlights are a global corporate video entitled "The Power Within," a state of the art interactive map detailing the company's projects, and a multimedia gallery complete with remarkable photos and videos from around the world.
While the site contains many unique creative features and technical innovations, the centerpiece of the site is its "Hydrocarbon 3D Journey." In a way that's never been seen before, visitors are invited to "enter the word of the hydrocarbon," following it's path from deep within the subsoil through all aspects of exploration, production and finally to commercial use.
As an added bonus, visitors can also learn about the site's numerous innovations, enhancements and exclusive features in the "Behind the Site" section.
"Our new website demonstrates the company's commitment to focusing on new projects, industry-leading technologies and global objectives. Its clean design, simple navigation and continuous updates will give you the opportunity to learn more about Gazprom International, the regions where we work, and the details of our projects," said Valeriy Gulev, Gazprom International's Managing Director.