15° Launches In-house Video Suite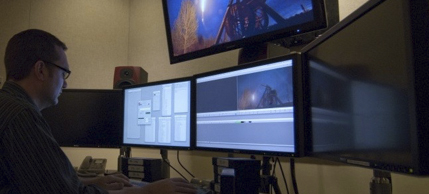 New York, New York [January 16th, 2016] – Seizing on an increase in demand for video content by its clients, 15º has built a comprehensive in-house video editing and animation suite. Stacked with the latest technology, data storage and state-of-the-art software, their video capabilities now rival those of high-end production companies.
"We were spending so much of our time in production facilities, building our own studio just seemed like a natural next step for us," said Mac McLaurin, co-owner and chief creative officer of Fifteen Degrees. "As an added benefit, we've found that we can be more creative – having the flexibility to explore new ideas since we're no longer tied to a set number of days or hours in a production house."
The efficiencies of the in-house suite also allow 15º to pass along savings to its clients. "We can create higher production values at a lower cost. It's a win-win for all involved," said Richard Clarke, co-owner and director of client services at Fifteen Degrees.