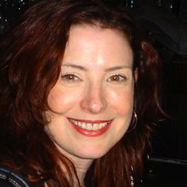 Sherri Hollander
Producer*
How do you create lift at Fifteen Degrees?
I am passionate about producing emotionally compelling content across all platforms including broadcast, digital and social media. I constantly search for the most talented, innovative directors, editors, graphic artists and other vendors who will creatively lift the projects I work on.
How do you create lift outside of Fifteen Degrees?
I am a travel junkie. I've visited well over 20 countries including Indonesia, Thailand, Russia, Africa and Honduras just to name a few.  I have participated in many adventurous activities involving lift. I bungee jumped in Australia, paraglided off a mountain in Turkey, and went sky diving in exotic Flemmington, New Jersey. In addition I often lift the spirits of the underprivileged girl I've been mentoring for the past five years.
What brands have you created lift for?
Visa, Comcast Cable, Bacardi, AOL, Almay, Gillette, Verizon, Lancome, L'Oreal, Champs Sports, Addidas, Reebok, Cuervo, HIP,  Campbell's, Dish Network, Continetal Airlines, Oil of Olay, Quick & Reilly, Prudential, Almay, and Novartis Pharmaceuticals.
*Sherri is a freelance partner and contributes regularly as a valuable member of the Fifteen Degrees team.